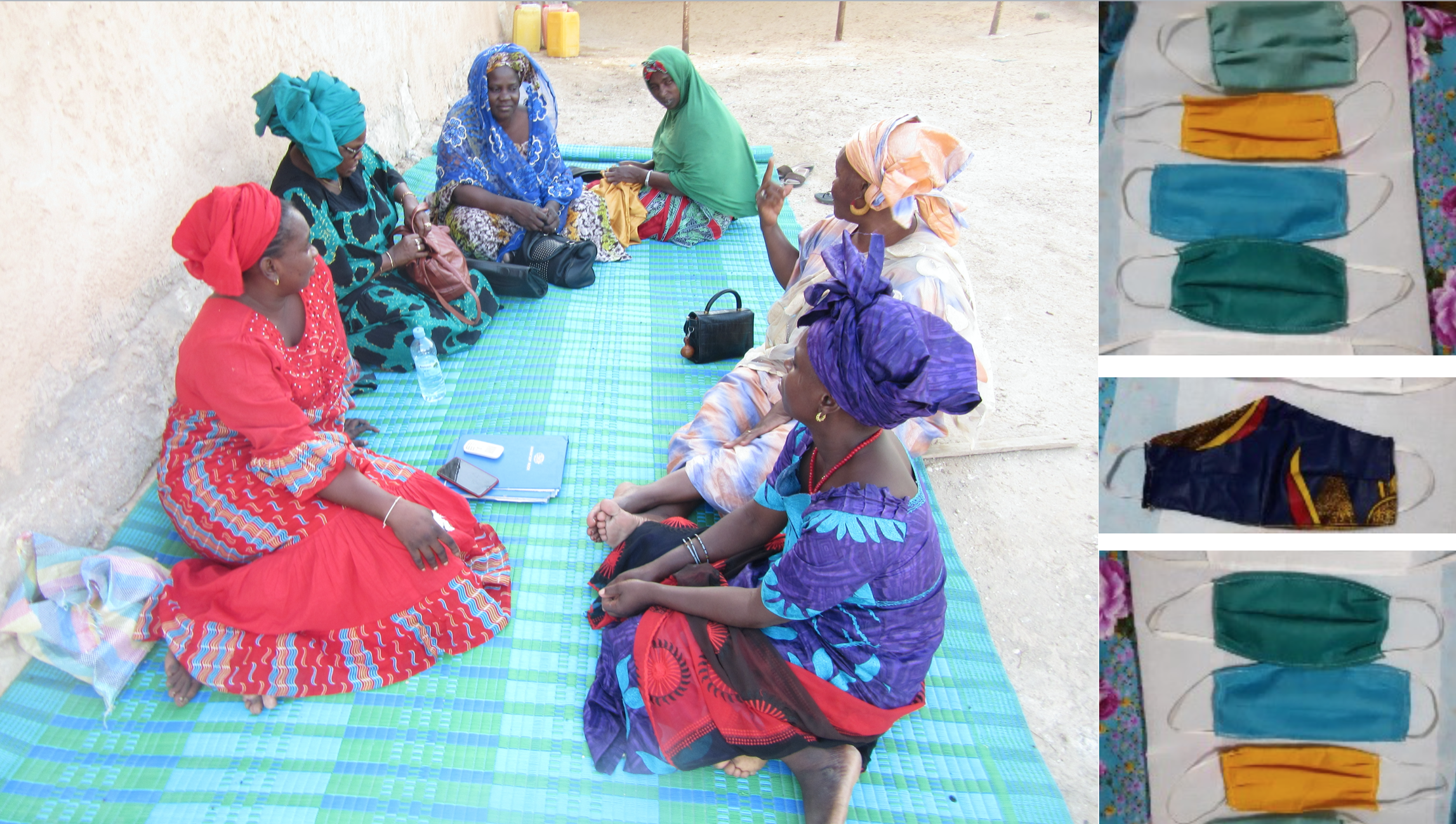 While all of us have been impacted by COVID-19 this year, the pandemic has been disastrous to the lives of girls and their families in Mauritania.
Mauritania closed schools early at the end of March 2020 due to the Coronavirus. For the majority of the students, this meant the end of the school year without the option to do remote learning. For the 2020-2021 school year, schools reopened for in-person learning because the majority of families do not have access to computers and the internet at home.
Coumba shared with us:
"Not only the lives of our girls but their families have completely changed. The 150 women in the ANFE self-help groups that are the girls' mothers and family members have also suffered because all of them are involved in informal income-generating activities and are responsible for supporting many family members, typically 12 to 15 people.
During Mauritania's lockdown, markets were shut down and people were given only a three- to four-hour window to shop for food each day. The government put a curfew in place for two months and no one could travel between parts of the country, and all the schools closed."
All of this has had harmful effects on the economy, especially on our women's income-generating activities.
30% of our women are in the restaurant business.
40% of our women are juice sellers in markets and in front of schools
20% are vendors of vegetables and fish
10% are housekeepers and linen workers
Until recently, all restaurants were closed and gatherings were prohibited. These women are now facing bankruptcy and they can no longer repay their loans due to lack of income. These additional income-generating activities all involve contact with people, which was prohibited and is still limited so all the activities of ANFE women had to stop.
ANFE Response
ANFE organized funding to buy food and share it among families who cannot meet their food needs. ANFE has been contacting different food factories, supermarkets, and individuals for donations but so far they are still waiting. Coumba, the director of ANFE, has personally provided additional money to help the girls and families.
The microfinance groups organized a neighborhood and community center cleaning day and 3-day educational event around the importance of hygiene practices like handwashing, mask wearing, and staying socially distant to slow down the spread of COVID-19.
One of our high school students learned to sew cloth face masks by hand. She has taught other girls and women at the community center how to make the masks which they sell for additional income.
Your Help
Donations to Girls to School have provided programming and support for 264 girls and women during an extremely challenging year. Your donation will help girls and their families be resilient in the face of COVID-19.
Will you help us send more girls to school and support these women and families through COVID-19?
More coverage of COVID-19 in Mauritania: