Join the Girls to School Family!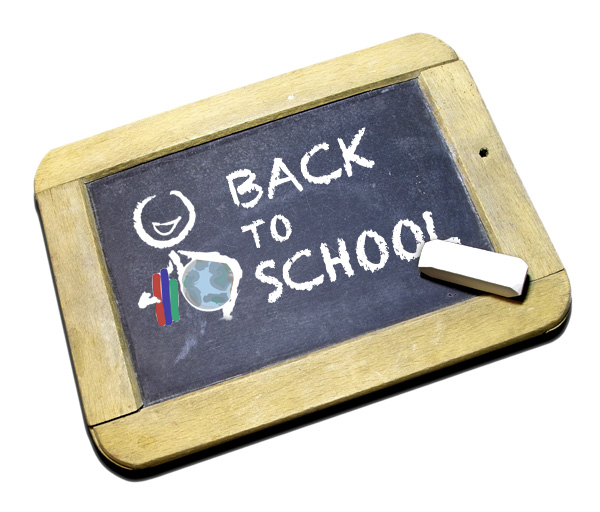 The anticipation is growing for so many girls in Mauritania as they await the school year to begin this October. Many of them have been sponsored in the past and are excited to know that their sponsor will renew this year. But others have lost their sponsors from previous years, and many more have never been sponsored.
Traditionally, girls in Mauritania are expected to marry in their young teens, and at that point bid farewell to any  further education or professional growth as an adult. At the same time, many parents wanting to send their daughters to school cannot afford the cost of tuition fees, uniforms and school supplies, and need the girls' help with household duties.  In an environment such as this, $200 US dollars can literally change lives – and not only for the student! Her mother (or another woman in her community) will receive a $25 microloan for entrepreneurial development, so she can make a greater income without needing her daughter at home.  Combined with tutoring and a new Big Sisters program, Girls to School is developing woman entrepreneurs, keeping girls in school, and empowering previously sponsored girls with the opportunity to serve as a mentor and guide.
In the past year, thanks to your contributions, Girls to School has completed the following:
Enrolled and supported 85 girls in school.
Completed fundraising goal of $25,000 to construct the community center.  In 2010, we purchased the land and this year we are excited to announce that that community center broke ground in January.   The center will provide a safe place where the girls can meet and gain strength from each other, learn how to use a computer, get help with their homework, and a have a safe place to relax and have fun.
Established and facilitated six neighborhood microfinance groups with 87 women members.  Training sessions were provided to group members on a regular basis.
Assigned 38 big sisters to support younger girls in school. The program helps supplement conditions in homes where parents are uneducated and cannot help out with homework and studies. In addition, the big sisters serve as mentors and provide guidance on school, home, and personal concerns.
Facilitated three Women Management Committees each composed of 10 members.  The committees worked with mothers, teachers, and principals to manage day-to-day challenges in the girls' schools as well as in their communities.  Issues addressed included forced marriages, school drop-out rates, and household abuse.
Monitored and evaluated all Girls to School program activities on a monthly basis.
We hope that you will support the efforts of Girls to School.  The school year will start up in October, and we encourage you to consider supporting one girl's entire 2012-2013 school year with a $200 contribution. There are many girls currently on the waiting list for the program.  However, any amount is a tremendous help and can provide school supplies, clothing, tutors, or microloans.
To become a sponsor or donate, you can donate online or send a check by September 17 to:
Girls to School
PO Box 45818
Kansas City, MO 64171
Thanks for supporting Girls to School! If you have any questions or want more information, contact Heather at heather@girlstoschool.org.
'Like' Girls To School on Facebook >